Family Chiropractor Billings, MT
Families have a tremendous impact on individual behaviors and health habits. As a family, we tend to influence each other, whether we like it or not! Luckily, chiropractic care is a positive choice you can make for you and your family, guiding your entire household toward improved health and wellness. Encourage your family to visit the Bare Chiropractic team in Billings, MT, so that you can ensure every family member is happy and healthy.
Many family members have the same family doctor, dentist, and more. Your family can also have the same chiropractor. In fact, we encourage it. Family history plays a huge role when it comes to your own health and health choices. This means that when we identify an issue with one family member, we can prevent and monitor for this same problem in other family members. After all, your genes play a huge role when it comes to your health. At the same time, Bare Chiropractic treats each family member as their own unique person. We understand that we aren't all the same. Build that habit into your family unit by contacting Bare Chiropractic today. Get your entire household back on track with their health!
Chiropractic Care for the Whole Family
Chiropractic care is effective and safe for individuals at any age. From helping infants with chronic ear infections to helping an elderly individual tackle their hip pain, chiropractic care has various applications. A chiropractor focuses on restoring the nervous system, allowing the entire body to communicate more effectively and efficiently. Even small spinal misalignments can have big impacts on your health and wellness. Yet, visiting a chiropractor as a family can help you and your loved ones obtain improved health and encourage long-term wellness in the future.
Visiting Bare Chiropractic
At Bare Chiropractic, we listen to each family member's health concerns, history, and goals. Dr. Thomas has previously treated entire family units with great success. When you partner with the Bare Chiropractic team, you can rest assured that your family is in safe hands and will have their needs addressed effectively and efficiently.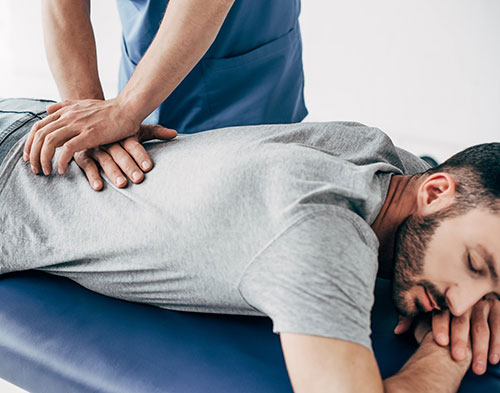 If you're ready to enhance your health and wellness, contact Dr. Thomas and the Bare Chiropractic team to schedule your appointment today.